These are some powerful questions to raise. Well, having a proper diet plan for pre- and post-workout is important as it is essential for providing your body with nutrients to build strength, burn calories and boost immunity.
Pre-workout diet 
Eating a diet rich in high-quality protein such as fish, poultry, nuts, beans, eggs and soy before exercise can have a beneficial effect. A combination of protein and carbohydrates is a good idea for building strength and maintaining energy before exercise.
Giving your body an adequate amount of carbohydrates before exercising helps to ensure that a person has enough energy to perform efficiently. Consuming simple carbohydrates 30-60 minutes before exercise and complex carbs 2-3 hours before exercise will make a person feel more energized. The best source of simple carbohydrates for pre-workout is fruit. As a source of potassium and simple carbohydrates, bananas are a popular choice.
It may be preferred to have a meal rich in proteins and carbohydrates as compared to fats before working out. Healthy fats should also be included in other parts of a balanced diet, such as avocados, chia seeds, whole eggs, almonds, olive oil and many other foods. Heavy and saturated fat can have a detrimental effect on results.
Note: Food with a lot of cholesterol or fiber should be avoided as it can upset your stomach and cause cramps.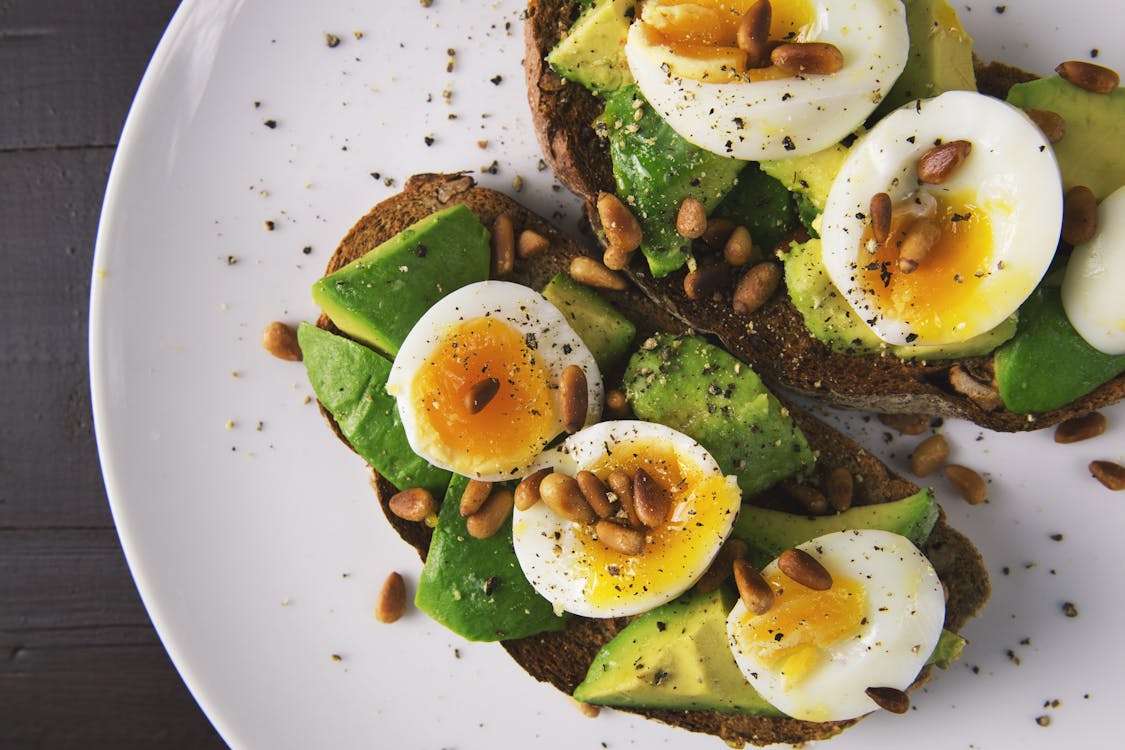 The accurate time to consume a pre-workout meal:
For a pre-workout diet, the ideal time to have a meal rich in protein and complex carbs is two to three hours. And a simple carbohydrate meal should be taken 30 to 60 minutes before exercise.
The gap between meals and exercise gives the body enough time to digest the food.
Post-workout diet
A lot of energy is expended during physical exertion. After light or vigorous exercise, it can be difficult to rehabilitate the system if energy levels are not properly restored. To refuel your metabolism, you must fuel your body within two hours of a workout.
After a session of weight training, aim for a meal with about 20 to 40 grams of carbohydrates, along with 20 grams of protein. This amount changes to between 30 and 60 grams of carbohydrates and 10 to 20 grams of protein if you are engaged in aerobic exercises, such as running.
Others who exercise at a higher intensity for more than an hour may need a 200-calorie meal containing carbohydrates and protein.
The main purpose of your post-workout meal is to provide your body with the proper nutrition for optimal recovery and to optimize the positive effects of your workout. Nutrients can be absorbed in a higher rate if the food is easy to digest.
The following foods would be beneficial as post-workout meals:
Fats:-
Dried fruits and nuts
seeds
avocados
Protein:-
Protein bars
chicken
eggs
cottage cheese
Carbohydrates:-
Oatmeal
fruit
whole grain loaves of bread
quinoa
buckwheat rice
Note: Pure protein should be avoided immediately after exercise because your system will use it again as calories.